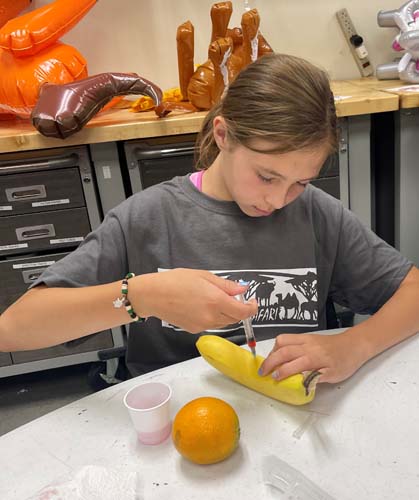 Have you ever wondered what makes you You or maybe you want to grow up to be a doctor or nurse?  Either way, this camp is a great way to have fun while learning all about what's on the inside of you.  You will learn all about the heart, lungs, brain and investigate everything from your five senses to the sound of your own heart.
Members:  $125      Non-members:  $150
SPONSORED BY
AURORA EYECARE PROFESSIONALS
and
Dr. Christa and Josh Hunnicutt
Scholarships available based on financial need. If your student qualifies for the Free and Reduced Lunch Program at their school, they may be eligible to attend a summer camp free of charge due to support from our corporate sponsors.
CANCELLATIONS/REFUNDS: Cancellations made 30 days in advance of the first day of the camp session are eligible for a full refund. Cancellations made 10 days before the first day of the camp session are eligible for a 50% credit voucher. Cancellations made less than 10 days before the start of the camp session will not be refunded. Students removed from a camp for disciplinary reasons are not eligible for a refund. The Edgerton Explorit Center reserves the right to vary its programs and to reschedule or cancel an event if it is undersubscribed or for any other reason. The Edgerton Explorit Center aims to give participants at least 1 weeks' notice if an event is rescheduled or cancelled, and give a full refund for cancelled events.
More Camps You Might Like
doc
2023-03-28T19:31:07+00:00