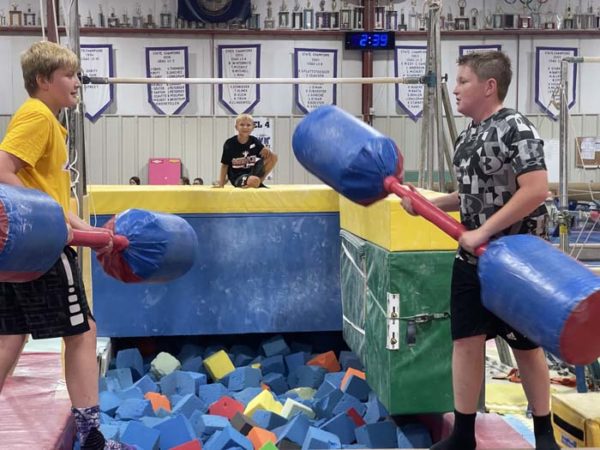 July 25th – 29th
 9:00am – 12:00pm
Grades: 5th – 8th
Instructors: Kurt Wissenburg, Jayson Havens, Abby Miller & Ashley Kroese- D4LC Educators
"They're not just kids, but future leaders."  The Edgerton Explorit Center and the Leadership Center recognize that leaders are found in all stages of life, so why not start off young?  Mad Scientist in Training will learn all about leadership style, their personalities, strengths, and to utilize them in group settings.  After this camp, you will be ready to step up and lead.  Don't worry if you attend last year, our curriculum is all new!
Members:  $100      Non-members:  $125
SPONSORED BY
MATERIAL MOVERS
Scholarships available based on financial need. If your student qualifies for the Free and Reduced Lunch Program at their school, they may be eligible to attend a summer camp free of charge due to support from our corporate sponsors.
CANCELLATIONS/REFUNDS: Cancellations made 30 days in advance of the first day of the camp session are eligible for a full refund. Cancellations made 10 days before the first day of the camp session are eligible for a 50% credit voucher. Cancellations made less than 10 days before the start of the camp session will not be refunded. Students removed from a camp for disciplinary reasons are not eligible for a refund. The Edgerton Explorit Center reserves the right to vary its programs and to reschedule or cancel an event if it is undersubscribed or for any other reason. The Edgerton Explorit Center aims to give participants at least 1 weeks' notice if an event is rescheduled or cancelled, and give a full refund for cancelled events.
More Camps You Might Like
doc
2023-03-17T16:49:31+00:00