MAD SCIENCE MONDAYS



Morning Session: 9:30am – 11:30am
Afternoon Session: 1:30pm – 3:30pm
Grades: K – 5th
Instructors: Nicole Havlik, Edgerton Staff, guest presenters Mad Science Mondays are fun, interactive sessions filled with learning and excitement. This weekly program runs Mondays from May 22nd – August 7th, and encourages hands-on science exploration through laboratory activities related to the theme of the day. You can sign up for one, several or all sessions. Weekly sessions are offered in the morning and afternoon each week.
Per Session Fee – Members: $12 |  Non-members: $17
Full Summer Program Fee – Members: $100 | Non-members: $150
Dates and Session Themes:
May 22: Science of Food
June 12: Intro to Robotics
June 26: Squishy Circuits
July 17: Earthquakes, avalanches and volcanos
July 31: Science of Sound
June 5: Wonderful World of Electricity
June 19: Awesome Anatomy
July 10: Science of Sight
July 24: Amusement Park Physics
August 7: S.E.C.R.E.T. Agent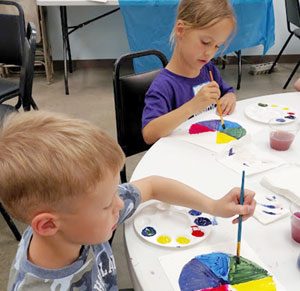 Sponsored by:
John, Maile & Chaz Boeder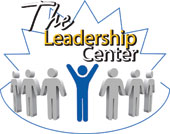 MARS PETCARE BOOK BUDDIES READING PROGRAM



Session 1 May 24 – 26 & May 31 – June 2
Session 2 June 7 – 9 & June 14 – 16
Session 3 June 21 – 23 & June 28 – 30
*Each session has a 12:00pm and a 12:30pm reading time that is limited to 4 students
Grades: K and 5th
Instructor: Joe Almont, Edgerton Explorit Center and Aurora Adopt a Pet Staff, The Book Buddies Program is offered throughout the summer. Campers can sign up for times to read to dogs and cats at the Aurora Adopt a Pet Shelter. The main objective of Book Buddies is to provide a relaxed and "pet-friendly" atmosphere, which allows campers to practice their reading skills. The animals benefit from socialization which improves their chances of finding their forever home!
Per Session Fee – Members: $5 | Non-members: $10
Full Summer Program Fee – Members: $25 | Non-members: $35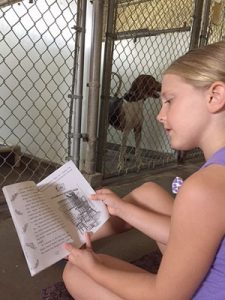 Sponsored by:


AURORA ADOPT-A-PET
MARS PETCARE CANINE SCIENCE CAMP



Aurora Date: July 10th – 14th 9:00am – 12:00pm
Grand Island Date: July 17th-21st 9:00am – 12:00pm
Grades: K – 5th
Instructors: Mary Molliconi, Edgerton Explorit Center, Kelli Eriksen, Tara Peterson and guest presenters.
This camp has been so popular, we are doing two sessions – one is Aurora and one in Grand Island. This summer camp is geared towards learning about the care, nutrition and training of our canine friends. Guest presenters will be a variety of canine experts including a veterinarian and certified groomer. Each day will include dog obedience and agility training sessions. Campers with well socialized dogs that have proof of up-to-date vaccinations may bring them to camp for the training sessions. Campers who do not have a dog or can't bring their own have the option of working with volunteers and dogs from the Aurora Adopt a Pet Program and the Central Nebraska Humane Society. A dog show will take place on Friday at 10:30am so the campers can show off what they have learned during the camp. Family and friends are invited to watch and enjoy.
Members: $75 | Non-members: $100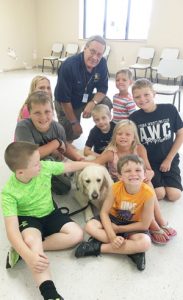 Sponsored by:

TOWER TO TABLE



June 3, 10, 17, 24 and July 8, 15        9:00am – 10:00am
Instructor: Laura Jacobsen
This program is geared towards campers Kindergarten thru 5th grade and will give them hands on experience to plant and harvest an indoor aeroponic tower garden. Campers will be educated on the process of tower gardening along with fun education on the importance of Whole Foods.   This camp is offered in conjunction with the Dr. Sears L.E.A.N. Start Workshop.  Sign the kids up for this camp while you take the Dr. Sears Workshop for a family wellness program that will benefit all!
Members:  $75 | Non-members:  $100
New addition: Not listed in summer camp flyer
BEGINNING AND ADVANCED SCIENCE OF HORSES



July 31st – August 4th
Morning Session: 9:00 am – 1:00 pm
Afternoon Session: 2:00 pm – 6:00 pm
Grades: K – 5th
Instructors: Timberlake Ranch Camp Horse Instructors
For this camp the Edgerton Explorit Center is teaming up with Timberlake Ranch Camp's riding instructors and horses. Instruction will be personalized to the skill level of each camper and will include an opportunity to work with different instructors and horses with lots of riding time. Sessions Include: Riding Time, Saddling, Horse Anatomy, Horse First Aid, Craft Making, Pattern Walk Through, All About Bits, Picking a Hoof & Parts of a Hoof, Relay Race, Colors, Markings, Horse Nutrition, Horse Terminology, Breeds, Drawing Riding Patterns & Tying a Knot. There will be a horse show on Friday, August 4th for family and friends to watch and enjoy. Limit of 20 campers each session.
Members: $75 | Non-members: $100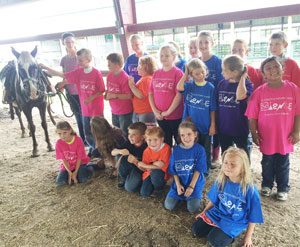 Sponsored by:
WORTMAN ENTERPRISES
Scholarships available based on financial need. If your student qualifies for the Free and Reduced Lunch Program at their school, they may be eligible to attend a summer camp free of charge due to support from our corporate sponsors.
CANCELLATIONS/REFUNDS: Cancellations made 30 days in advance of the first day of the camp session are eligible for a full refund. Cancellations made 10 days before the first day of the camp session are eligible for a 50% credit voucher. Cancellations made less than 10 days before the start of the camp session will not be refunded. Students removed from a camp for disciplinary reasons are not eligible for a refund. The Edgerton Explorit Center reserves the right to vary its programs and to reschedule or cancel an event if it is undersubscribed or for any other reason. The Edgerton Explorit Center aims to give participants at least 1 weeks' notice if an event is rescheduled or cancelled, and give a full refund for cancelled events.