ADVENTURE IS OUT THERE CAMP SERIES



1:00pm – 5:00pm
Grades: 2nd – 6th
Instructors: Mary Molliconi and Deb Miller, Edgerton Explorit Center Adventure is out there! Has your child ever been interested in exploring the wonderful world of science and adventure? This program, offered each Friday from May 26th – July 28th, will give campers a chance to experience a summer of exciting and in some cases once in a lifetime opportunities. Campers can sign up for one, several or all sessions. Some sessions may require a different arrival and departure times due to travel. Space is limited to 15 campers each week.
Dates and Session Themes:
May 26: Science of Rock Climbing Sponsored by T.O. Haas
June 2: Science of Ninjas with Ropes Course/Blob Sponsored by Aurora Screen Printing
June 9: Science and Hiking Sponsored by Potts & Levering P.C.
June 16: Science of Slingshots Sponsored by Dohman Akerlund & Eddy LLC
June 23: Science of Fishing Sponsored by Boondocks
June 30: Science of Horseback Riding Sponsored by Sullivan Companion Animal Clinic
July 7: Science of Shooting (Rifle) Sponsored by 4-H
July 14: Science of Kayaking Sponsored by Overland Lakes/Mariposa Resorts
July 21: Science of Trampolines Sponsored by Touch of Health
July 28: Science of Archery Sponsored by Ott Concrete
Per Session Fee – Members: $25 | Non-members: $35
Full Summer Program Fee – Members: $200 | Non-members: $300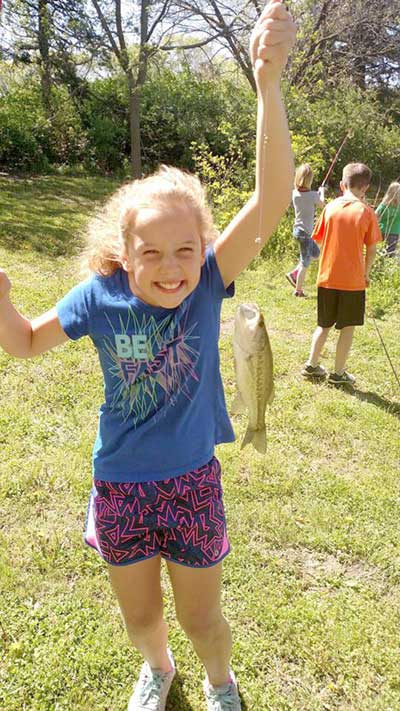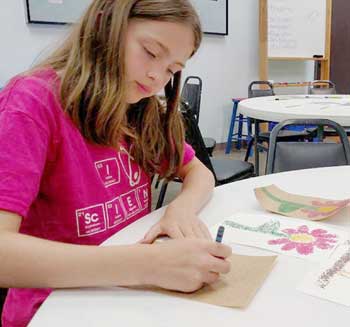 ADVENTURE INTO ART AND SCIENCE RETURNS



June 6th – June 9th 9:00am – 12:00pm
Grades: 2nd – 6th
Instructor: Jessica Brock, Edgerton Explorit Center
Art and Science are not unrelated. Using precision, science theories, and experimentation are important in art and science is full of beauty. This camp will be all about making art scientifically. All students will get to make and take home a number of awesome projects while working with gravity art, hand drawings,
ceramics, sculpture, photography and mosaics.
Members: $75 | Non-members: $100
Sponsored by: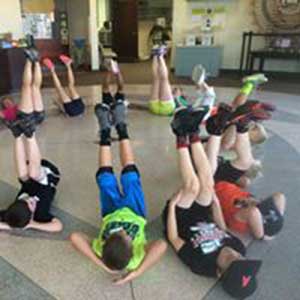 MEMORIAL COMMUNITY HEALTH SCIENCE OF SPORTS CAMP



June 12th – June 16th
1:00pm – 5:00pm
Grades: 2nd – 6th
Instructors: Mary Molliconi, Memorial Community Health Rehab Staff, Sara Sutherland, Aurora Fitness Center, coaches and sports experts.
The Edgerton Explorit Center is teaming up with Memorial Community Health to offer this sports and exercise science camp. Campers will learn the basics of nutrition, proper training techniques, speed and agility. Campers will also receive a fitness band and learn how to track their daily fitness, calories, steps and activity. Each day of the week, college coaches and sports experts, will conduct a 2 hours sport specific skills clinic. Sports clinics will include football, baseball, archery, rifle, golf and baseball. Campers will learn the science behind the sports and how to make exercise a part of their everyday life. All skill levels and genders welcome.
Members: $75 Non-members: $100
Sponsored by:

Scholarships available based on financial need. If your student qualifies for the Free and Reduced Lunch Program at their school, they may be eligible to attend a summer camp free of charge due to support from our corporate sponsors.
CANCELLATIONS/REFUNDS: Cancellations made 30 days in advance of the first day of the camp session are eligible for a full refund. Cancellations made 10 days before the first day of the camp session are eligible for a 50% credit voucher. Cancellations made less than 10 days before the start of the camp session will not be refunded. Students removed from a camp for disciplinary reasons are not eligible for a refund. The Edgerton Explorit Center reserves the right to vary its programs and to reschedule or cancel an event if it is undersubscribed or for any other reason. The Edgerton Explorit Center aims to give participants at least 1 weeks' notice if an event is rescheduled or cancelled, and give a full refund for cancelled events.